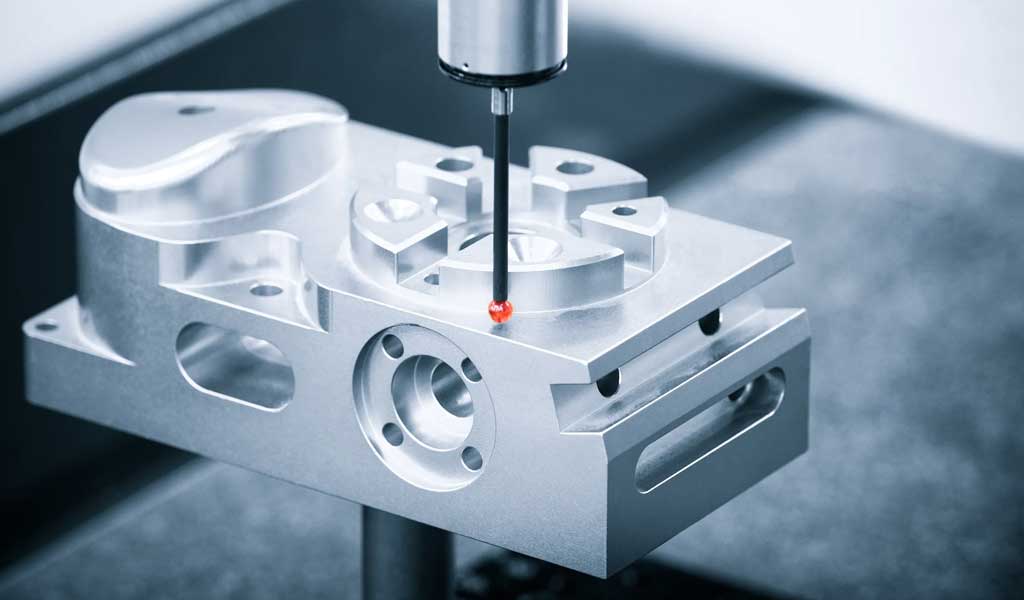 Manufactured parts produced in the automotive and aerospace industries are becoming increasingly complex. Tolerances must meet relevant quality control standards, and today they are becoming increasingly complex and optimized. In addition, the customer is also requiring the supplier to implement compliance controls, whereas previously the compliance of batches was assessed using only input control samples. The above situation puts a lot of pressure on the quality control team.
How should we deal with the ever-increasing tolerance pressures? This article will explore several possible solutions.
In the automotive and aerospace industries, CNC Machining tolerances must meet quality control requirements, and tolerance requirements are constantly evolving. First, let's understand the reasons for the change:
A) Body Manufacturing Tolerances Have Become Tighter
Assembly quality directly affects customer perceived value. As a result, several major "traditional" manufacturers in Europe, North America, and Japan have taken advantage of this important advantage to differentiate themselves from "low-cost" brands. In addition, it is an important means for comprehensive manufacturers to stay as close as possible to high quality and luxury standards, while at the same time distinguishing themselves from "low cost" vehicles. In the case of body components, tighter tolerances mean very complex free-form shapes need to be controlled.
B) Airframe Manufacturing Tolerances Have Become Tighter
Airframe quality directly affects fuel consumption, which represents the operating aluminum machining cost of most airlines. Keeping the fuselage as close to ideal geometry as possible and using regular surfaces as much as possible helps reduce fuel consumption by several percent.
C) Relax Tolerances To Reduce Production Costs
In order not to compromise final quality and perceived value, relaxed tolerances must be compensated for by an optimized, more efficient assembly process. As of now, extremely tight tolerances are still used to ensure that the finished product will not present any problems. There is no doubt that this method does work, but the quality of the product produced is far higher than what is actually required. In the factory of the future (Industry 4.0), a modern and comprehensive approach to processes and products will be used, so that each product is produced with a tolerance that is just as good as it needs to be.
On the one hand, tolerances are constantly changing; on the other hand, geometric dimensions and tolerances (GD&T) also play an important role.
Over the years, many businesses in the modern digital space have underestimated the importance of GD&T. They think that all puzzles can be handled with a simple best fit and color map. Now that GD&T standards are widely accepted by the industry and are gradually being applied on the production floor, manufacturers must quickly adapt to this new system for defining and describing engineering tolerances.
As components become more complex, tolerances are optimized and become more complex. Size is no longer the only characteristic that needs to be depicted. At the same time, factors such as parallelism, roundness, surfaces, cuts, etc. that indicate how the elements of the component interact with each other need to be controlled. In addition, customers now require suppliers to perform quality control.
Therefore, the adoption of modern portable metering technology has become inevitable. Having multiple measurement tools that can be moved to the shop can reduce the stress on more precise equipment such as stationary CMMs.
Basic verification performed by simple manual tools is no longer sufficient to meet GD&T standards. Manufacturers and their quality control teams need 3D control solutions to meet changing tolerance requirements in order to provide customers with compliant parts.
BE-CU.COM provide rapid manufacturing since 2007, we specialize in rapid prototyping service in china and we can provide one-stop services from design to rapid prototype machining and Low-volume Manufacturing.
We has been committed to rapid prototyping service and small batch production for more than 10 years which enable us to provide customers with appropriate solutions for their testing, provide CNC Machining,CNC Milling, CNC precision parts(include plastic parts and metal parts) machining, SLA, vacuum casting (small batch production),Sheet Metal In China, CNC bending, surface finishing service and so on for trial production of new products and small batch production.
BE-CU has 20,000 square meters of factory buildings and a team with 250 professionals, equipped with a full set of machining equipment and a complete industrial supply chain. Our business scope includes communications electronics, home appliances, medical, automotive and other industries that need plastic and metal prototypes. The comprehensive machining capacity, professional project management level and strict quality inspection standards enable BE-CU to maintain high-efficiency, high-quality, short delivery and low-cost project operation capabilities, ensure appropriate and fast solutions for your rapid prototype.
AFAQ ISO/TS 16949, UL and ISO 9001 Certifications
Currently, we mainly supply our rapid prototyping service and plastic injection manufacturing for many 3D print companies in the world. We have 55 machines for robotics and automatic plastic injection manufacturing.